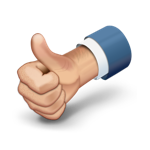 Who we are
EyeTrope is a small Web Design, Media Solution and Computer Support company that collectively brings 25+ years of a diverse array of experience that covers everything, soup-to-nuts from web based/print/interactive Sr. Project Management, through Art and Creative Direction, Graphic Design, Programming, Technical Writing and traditional illustration & photography media. Our combined skill-set ranges from programming, graphic design (print & web), GUI, Flash programming/animation, web content management, technical & SOW writing, project management & client interface for a wide theater of companies and clientele ranging within Advertising, IT, Government, Media, Arts & Museum Institutions.
To complement these services, we provide Media Solutions that include Information Architecture, Marketing Deployment, Project Management, Content Strategy, Email Marketing, Web Development, Social + Viral Media & eCommerce.
In addition to Web design + Media solutions and services, we offer personalized Computer Support for both residential and commercial, in-house/business or remote assistance. The scope of these services range from Spyware/Malware/Virus/Trojan Fixes, Hardware Troubleshooting, Software Installation, Security Solutions, Hardware Upgrades, System Tune-ups, Instruction, and Computer/Network/Wireless Setup.
Mission
EyeTrope is committed to providing the utmost Web Design, Media Solution and Computer Support services at fair, competitive and affordable pricing in every project, large or small, while maintaining friendly, one-on-one personal and premium service.
Our focus is on knowledgeable refined precision, honesty, reliability and non-patronizing patience while meeting all aspects of design and/or technical service criteria and the willingness to personally work with our clients in modest understandable, non-technical translation to overcome their technical challenges are second to none.
100% client satisfaction is our goal. We strive to deliver excellence and value in our service, and to understand with respect all of our clients needs and to provide a partnership that is created when we work and collaborate with our clients to – or simply give them advise.