Get in touch.

Contact Information:
Primary contact: D. Scott Gregory – Sr. Manager/Creative Director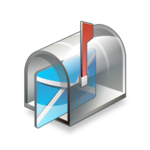 Website: www.EyeTrope.com
Ph: 540.251.2194
Email: EyeTrope@gmail.com
Mailing address: P.O. Box 843
Moneta, VA 24121-0843


Please use the email form below, make sure to include your email address. Need a quote? Fill out this online form today.
Thank you in advance for your interest in EyeTrope!
Your Name/Business
Email

* (required)

Your Message/Inquiry

* (required)